img.toolstud.io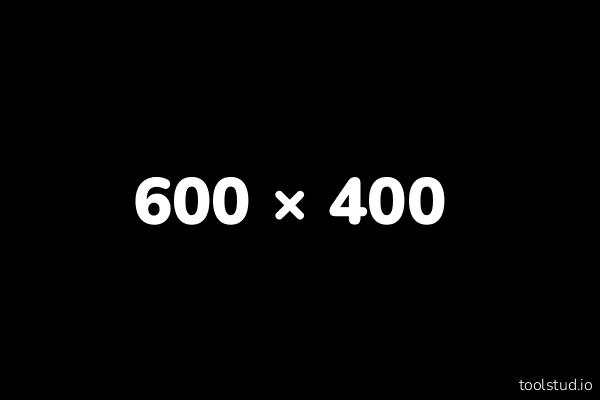 Documentation
Size
width x height
Colors
background color / text color
Colors are represented as hex codes (#ffffff is white)
Colors always follow the dimensions, https://img.toolstud.io/250/ffffff/000000 not https://img.toolstud.io/ffffff/250/000000
The first color is always the background color and the second color is the text color.
The background color is optional and defaults to gray (#cccccc)
The text color is optional and defaults to black (#000000)
There are shortcuts for colors

3 digits will be expanded to 6,

09f

becomes

0099ff

2 digits will be expanded to 6,

ef

becomes

efefef

1 digit will be repeated 6 times,

c

becomes

cccccc

Note: a single 0 will not work, use 00 instead.

Standard image sizes are also available. See the complete list.
Image Formats
.gif, .jpg, .png
Adding an image file extension will render the image in the proper format
Image format is optional and the default is a gif
jpg and jpeg are the same
The image extension can go at the end of any option in the url
Custom Text
&text=Hello+World
Custom text can be entered using a query string at the very end of the url.
This is optional, default is the image dimensions (

300×250

)
a-z (upper and lowercase), numbers, and most symbols will work just fine.
Spaces become +
The font used is from the freely available M+ Font Project
The following characters need to be encoded using the UTF-8 Hex version in order to be rendered properly.